Campfires & Cocktails – August 25, 2017 in Littleton
SAVE THE DATE: Friday, August 25, 2017 at The Falls Event Center, Littleton for the 4th Annual Campfires & Cocktails event 'to send s'more kids to camp'!  Plans are underway.  If you are interested in helping out or would like info about sponsorship opportunities, please contact us at wapiyapi@wapiyapi.org.
Last year's event on September 23, 2016 raised nearly $50,000, thanks to over 200 friends of Wapiyapi.  Presented by Bagi Mechanical, the 3rd annual fundraiser featured a sit down dinner, live music, and both silent and live auctions. Parent Erin Anderson shared her family's experience saying Camp Wapiyapi is truly "good medicine." Guests enjoyed an impromptu performance of a camp song (with choreography!) by campers and staff.
A special tribute was given to long-time board member and camp physician Dr. Jeff Druck as the 2016 recipient of the Chase Faculty Community Service Award. This distinguished recognition by the University of Colorado and made possible through funding by the Chase Corporation translated into a $10,000 donation in support of Wapiyapi.
Wapiyapi is grateful to its event sponsors who generously helped underwrite this important fundraiser. Special thanks to Channel 7's Theresa Marchetta as our gracious emcee, the evening's musicians Jim Corson and Mary Christ, all of the merchants who donated to the auctions, and every guest who attended or donated.
Want to see the entire gallery? Click here.

THANK YOU
Campfires & Cocktails 2016 Sponsors
Presenting Sponsor
The Best Week of the Year


Camp Adventure Sponsors
Terri & Bob Birdsong
Center for Cancer & Blood Disorders Children's Hospital Colorado



Brandon Griffin – Realtor/Investor/Camp Wapiyapi "Lifer"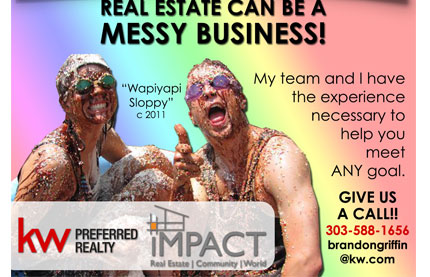 Chris Watts & Sonya Knight
The Wojcik Family
Camp Companion Sponsors
Darla & Karl Dakin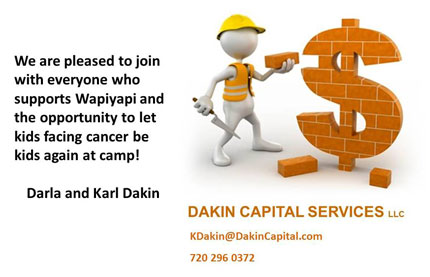 Jeff Druck & Stephanie Beguin
Bruce & Kati Evans
Rob & Danette Goldhammer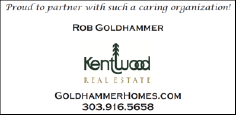 Hahn Fitness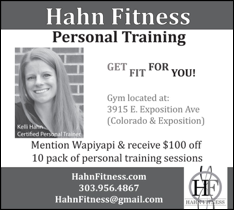 Kirella Homes



Dr. Meg Macy
The PBJ Reece Charitable Fund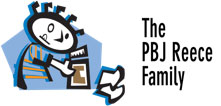 Debra Perry & Jeff Baldwin Family
Rocky Mountain Hospital for Children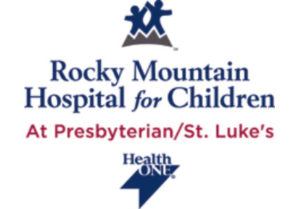 Sapphire Pediatrics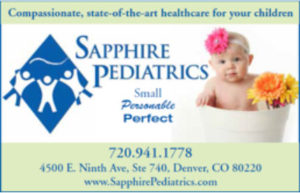 Kaymen & Chase Story
Campfire Sponsors
Helpers Disaster Restoration LLC


Medtronic



Katie Paganucci
S'mores Sponsors
Britney & Matt Anderson
Edie, Gabrielle & Carson Bayless
Linda Campbell
Mike, Jodi and Oscar Carrillo
David and Teresa Fanning
Green with Envy Lawn Care
Richard & Toni Hume
Chris & Rebecca Huser
Jay & Jaime Philp
Ungar Family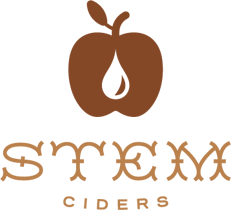 Campfires & Cocktails is a fundraiser for Wapiyapi, a Colorado 501(c)(3) non-profit organization that serves families facing childhood cancer with a special kind of healing outside of the hospital. Our free summer camps provide a respite from the daily challenges of childhood cancer and an additional circle from which families may draw the strength for continued healing. All proceeds from the event will help send lots s'more patients and their siblings to camp!