(this is a demo site)
Bank Account Holder Name - This should be your name.
Your Bank Account Number - This is the number of your bank account.
Bank City - The City where your bank is located.
Bank Full Name - The full name of your bank.
(this is a demo site)
Send the check to the next Address:
Charitas
51 Sherbrooke W., Montreal, QC. Canada, H5Z 4T9.
(Please mention in the check for which cause you donate).
You can donate supplies for camp!
You can support Camp Wapiyapi by purchasing items from our Camp Wapiyapi Wish List which include necessary items for camp. It is a great way to help the campers directly.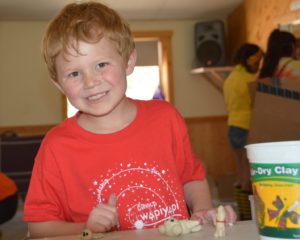 Go to our Camp Wapiyapi Wish List. If you purchase items off our list on Amazon, they will handle delivering the items. Thank you for supporting us and our campers. These supplies are an important part of the camp experience.